University of California, Los Angeles
Innovating educational growth through artificial intelligence, design, and data with Smart Recommendations.
Disciplines
User Experience Design
Front-End Development
Artificial Intelligence
Recommendation Engine
Links
Press
Most major social media, entertainment, and streaming media services such as Pandora and Spotify are leveraging artificial intelligence.  Why not education? The University of California, Los Angeles one of worlds leading educational institutions is changing the way education is leveraging technology with Smart Recommendations.  An open source recommendation engine that can map out the student lifecycle and cross reference an individual student's search history and recommend what they are likely eligible for and raise that content to the top of their recommendations feed when it is most helpful to their academic and professional career.
We can have no progress without change, whether it be basketball or anything else.


- John Wooden
Improved User Interface
As part of the process a holistic audit was conducted in which all current user interface components were documented and then new design components were then produced.
This card design which is flexible and mobile friendly allowed for a more simple and easy to read design for funding data as displayed below.

In the new user flow, when a user views their search results they now have the ability to add to favorites.  The user can also can also choose to hide and to expand the filters if they want to refine their search.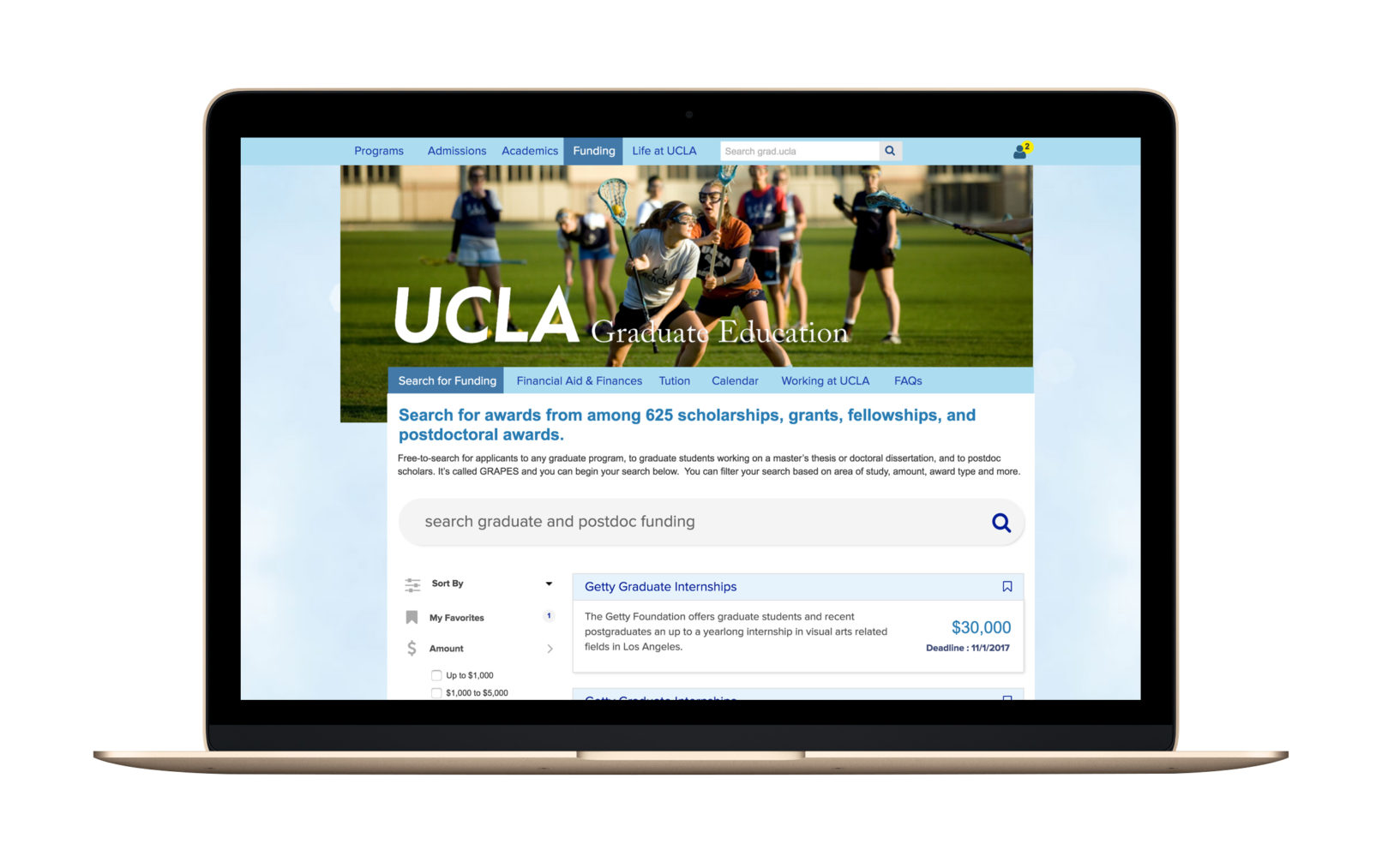 In this version of the mobile app the filters are all under one large screen which animates up from the bottom.  This demo also explores the favorites, recommendations, and user profile pages and the user flows and interactions for adding and removing favorites and adjusting the settings.
This version the user is able to scroll through the filter menu and select the parameters by clicking on the tabs.